Self-Contained Investment Module and Contingency Package (Cloud-Enabled Modular Emergency-Enterprise Application Platform)
Aluminum Profile, Acrylic Sheet, ASIC Bitcoin Mining Tube, Lifesaver Systems 4000 Ultra Filtration Water Bottle, Emergency Radio,
Mayday Emergency Food Stuffs, Custom Gaming PC Components, Knife, Heirloom Seeds
17 x 17 x 17 inches
2015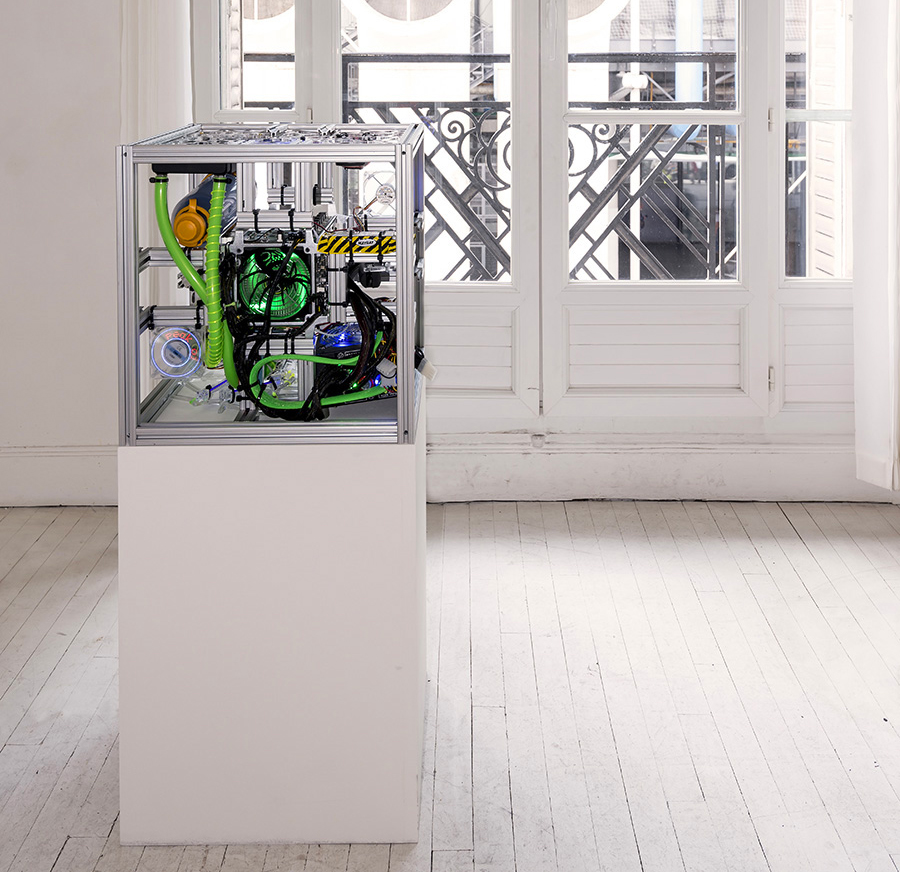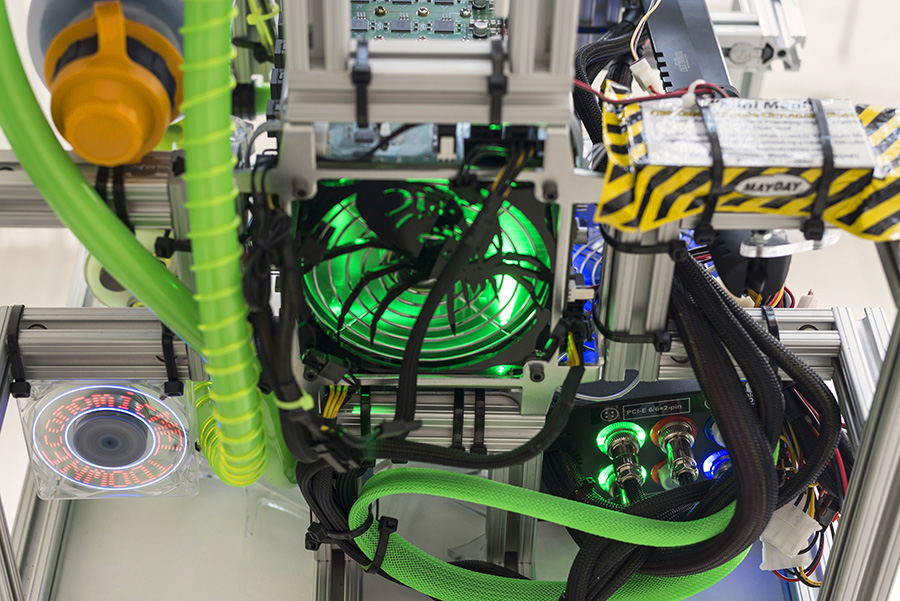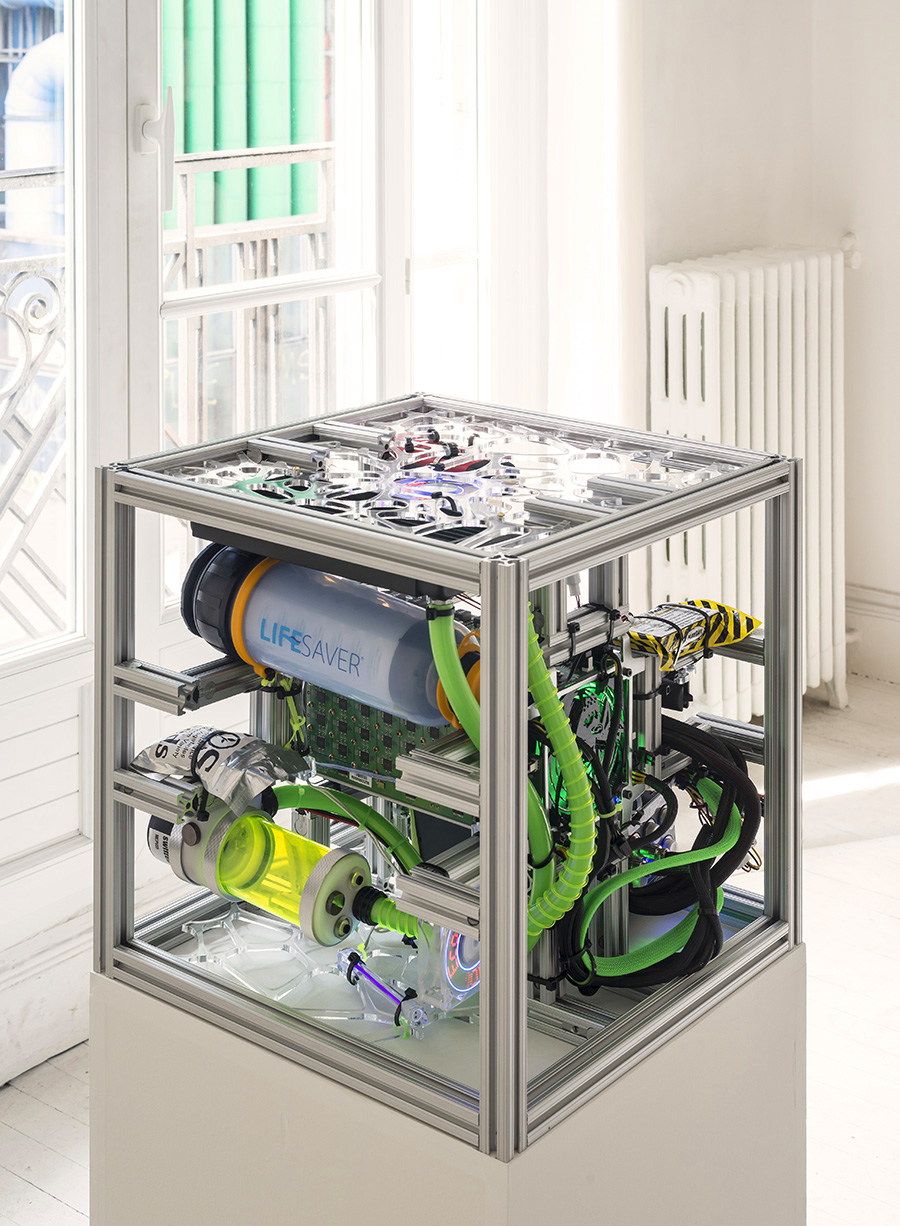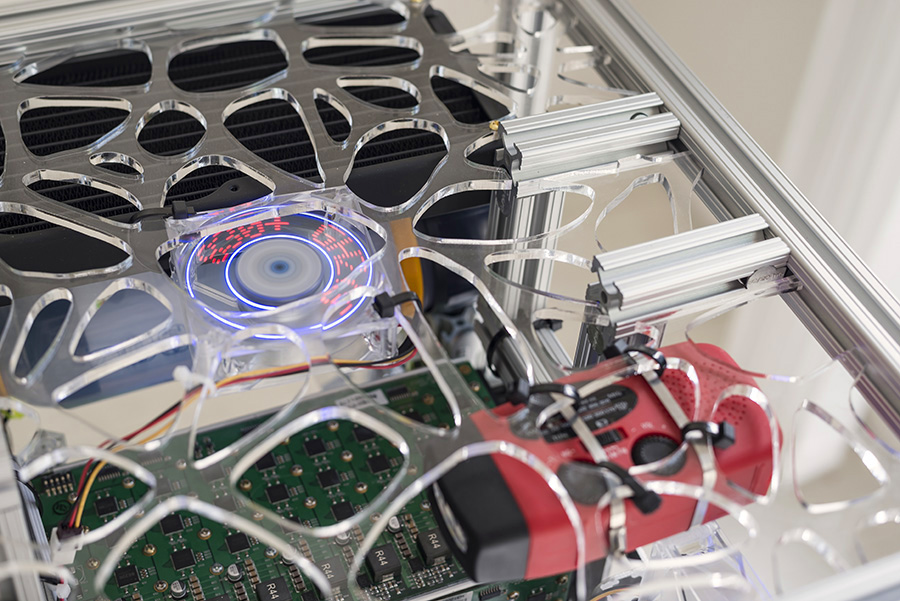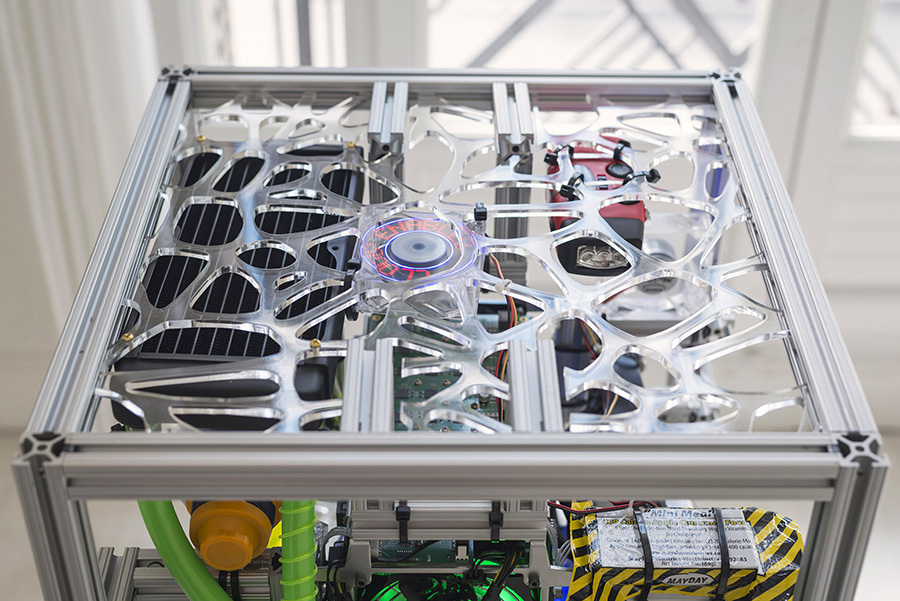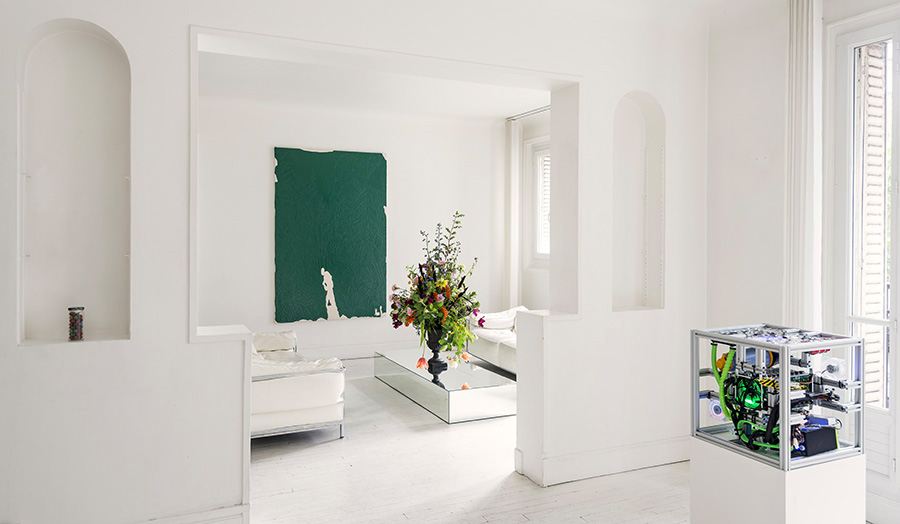 Installation view at Tulipomania hosted by Daniele Balice curated by Del Vaz Projects
For maximum ROI, its physical design is modular, scaleable, platform independent, and echoes the aesthetic language of parametric architecture, startup culture, bitcoin mining, contemporary art, doomsday preppers, and high end gaming computers.
At the nexus of exuberant optimism and unyielding pessimism, this work exists a multiplicity of speculation:
1. As a discrete fine art object its value may accrue over time if purchased as an investment.
2. While in a collection, the work may pay for itself by mining bitcoin.
3. If the global economy collapses, peak oil halts industry, global warming creates food riots, or any other doomsday scenario prevents the technological singularity from transforming earth into a utopia, you can disassemble the sculpture and #survive.